Structural Steel & Metalwork Dorset
We offer comprehensive services in steel and metalwork, ranging from corrosion and fire protection to colour restoration, catering to the needs of structural steelwork sectors and various other industries.
Professional Painting for Structural Steel
Are you searching for a dependable team dedicated to offering industrial painting services for your steel and metal ventures in Dorset? At MJJM, we offer a range of solutions that can revitalise your architectural metal elements. While painting such materials may present challenges, our team possesses the skills and techniques to ensure your structural steelwork receives quality paintwork, allowing you to enjoy the full advantages of hiring seasoned professionals.
Our services are well-suited for various types of metalwork, such as machinery, equipment, steel structures, gates, railings, and architectural elements. Utilising state-of-the-art spray painting technology, we're equipped to apply coatings to mild steel fabrication, stainless steel, and aluminium. For further details about our structural steel and metalwork services, reach out to MJJM today!
Types of Steel Fabrications We Service
At MJJM, we do more than just paint steel beams and metal stairs; we deliver painting services to the highest standards for bespoke metalwork projects across Dorset. Our offerings cover a wide variety of steel work needs, from balustrades, structural steel, industrial machinery, agricultural structures and more.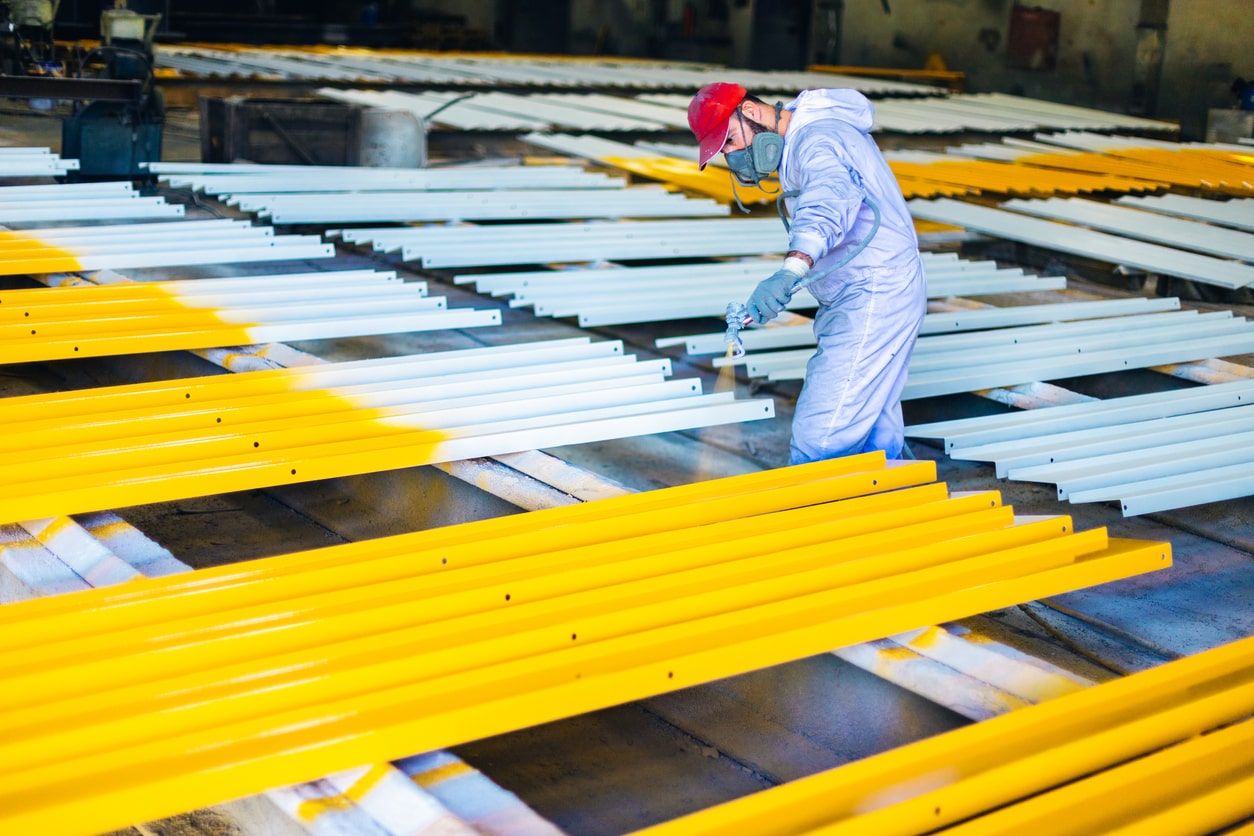 Anti-Corrosion and Fire-Resistant Intumescent Finishes
Maintaining a building's structural integrity heavily relies on the quality of its industrial steelwork. Moreover, the building's structure and aesthetics are influenced by the finishes and coatings of the completed project. At MJJM, we offer a range of refinishing options, including anti-corrosion treatments and intumescent coatings for fire resistance. Each type of coating offers its own set of advantages, outlined below:
Anti-Corrosion Treatments
Essential for shielding mechanical components from corrosive damage, these coatings can help avoid a host of issues commonly associated with structural steelwork, including safety risks and financial setbacks. By preventing deterioration, anti-corrosion treatments contribute to the durability and lifespan of steel elements.
Fire-Resistant Intumescent Coatings
These coatings not only hinder the spread of fire but also offer durability and versatility, as they can be applied to nearly any surface. Whether you need protection for a single beam or an entire project, intumescent coatings are designed to meet building codes and insurance regulations, safeguarding the underlying structure.
Reach Out to MJJM for a Complimentary FREE Quote!
Securing a price quote from a dedicated and trustworthy team of industrial spray painters has never been more straightforward. Contact MJJM today through phone or email; we prioritise responding to you as promptly as possible. We extend our services across various locations, including the South West, ensuring that we can meet your needs wherever you are!
If you're in search of dependable spray painting solutions for your structural steel or metalwork projects, look no further than MJJM. Our clients consistently choose us for a variety of reasons, including: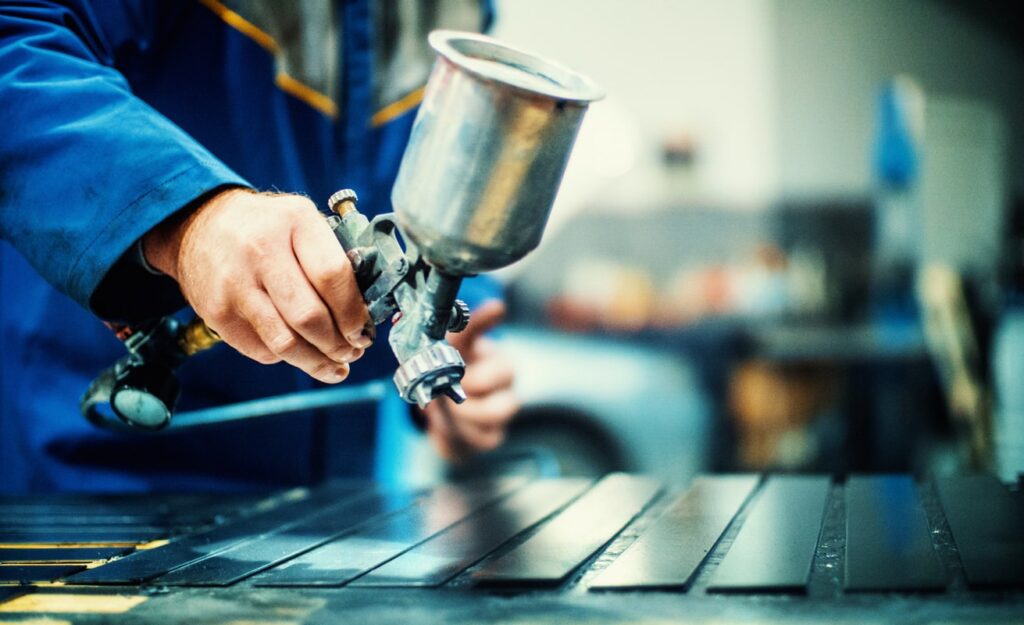 Speedy Turnaround
Thanks to our efficient spray painting methods, we complete projects promptly, causing minimal interference with your regular operations.
Variety of Colours and Finishes
The aesthetic impact of your steelwork can be crucial, so we offer a wide array of colours and finishes to perfectly complement your structural steel and metalwork undertakings.
Guaranteed Quality
Every project we handle undergoes stringent quality assessments to ensure the end result is in line with industry standards and fulfils your expectations.
To learn more or to schedule a consultation with our team, feel free to contact MJJM today. We're happy to provide a FREE, no-commitment estimate for our services. Why delay? Reach out to us now!
Frequently Asked Questions
We specialise in a diverse array of structural steel and metalwork projects, customising our services to meet the demands of both commercial and residential clients. From large-scale construction and industrial machinery to custom metal furniture and architectural elements like gates and railings, no project is too expansive or modest for our team.
Effective preparation is crucial for achieving a durable and visually appealing finish. We remove any existing paint, rust, or other contaminants from steel components, usually through sandblasting or power washing. Protective measures are also put in place around concrete areas at the job site to shield them during the painting process. Once cleaned, the steel sections are primed to ensure that the final coating adheres well, resulting in lasting results.
The duration of each project depends on several variables, including the intricacy of the structures to be painted and the support systems in place. We offer our services throughout the UK, tailoring each job to the customers' needs. After assessing your steel requirements, we'll provide a comprehensive timeline outlining every step from initial preparation to final painting and fabrication. While some projects can be completed swiftly, larger, more complex undertakings may necessitate a more extended timeframe to guarantee a high-quality end product.
Providing Service Throughout Dorset