Specialists in industrial painting services such as; cladding painting, cladding spraying and on-site spraying.
Industrial Painting Services
Our industrial painting contractor services help breathe new life into old buildings. We utilise a wide range of products in a huge range of colours, meaning we can transform the building at competitive rates. Painting works can transform your structures into visually appealing buildings.
Industrial Painting Contractors
Industrial painting is part of the unitary applied art and therefore can make your building surfaces look much more appealing especially when you use a professional team like ours here at MJJM to carry out the project for you. Our team has extensive experience, giving us the knowledge and understanding needed to offer environmental and safe painting and decorating services on your warehouse, plant or any other industry-specific building.
If you would like to find out more about the best experience we can offer you when it comes to a qualified industrial painting and decorating company then all you need to do is get in touch with our team today. We can demonstrate to you a few projects we have previously worked on to put your mind at ease. Our industrial painting institute is second to none and you won't find a team like ours anywhere else, so if you're based in Hampshire, Bournemouth, South West London, South London, Surrey, or Dorset, get in touch with us now!
Looking for commercial painting contractors for your business premises? Or maybe you want to undertake an extensive decorating project with the help of experienced decorators? We also offer commercial painting across the UK, including Hampshire, South London, South West London, Surrey, Dorset, and more!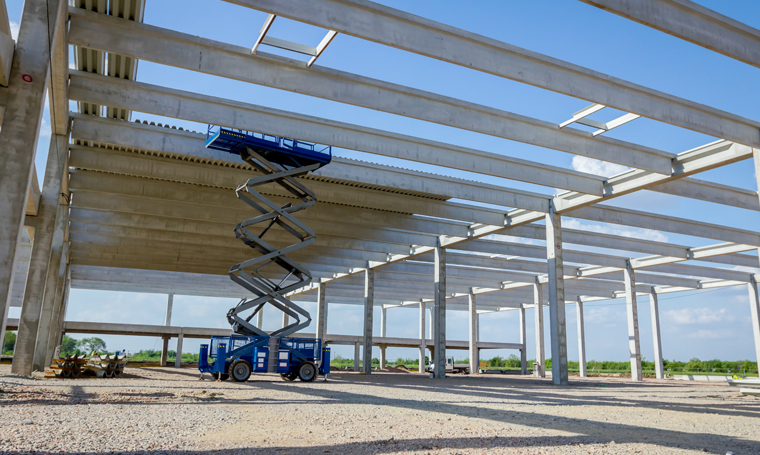 Structural Steel & Metalwork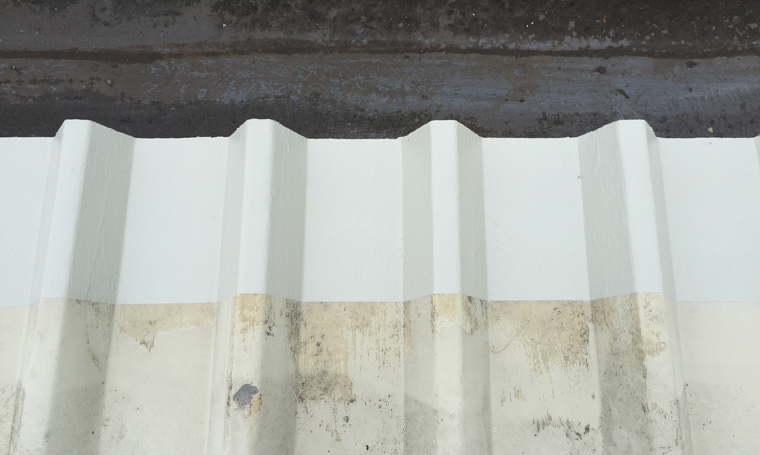 Cladding sheet cut edge protection, roof sheet lap protection and gutter repainting and relining. A great value way of extending the life of cladding and roof sheets, as well as gutter paint.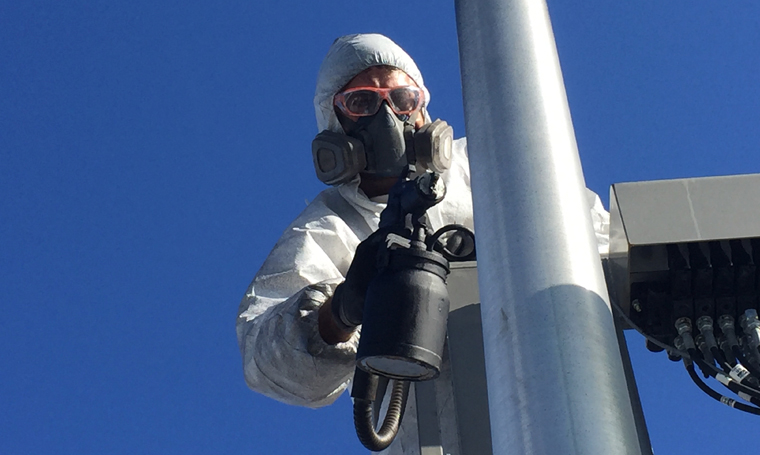 Specialist Coatings & Fireproofing
We offer a range of specialist services such as anti-graffiti, fireproofing, hygiene coatings, epoxy resins, acoustic coatings, fireproof paints and suspended ceilings.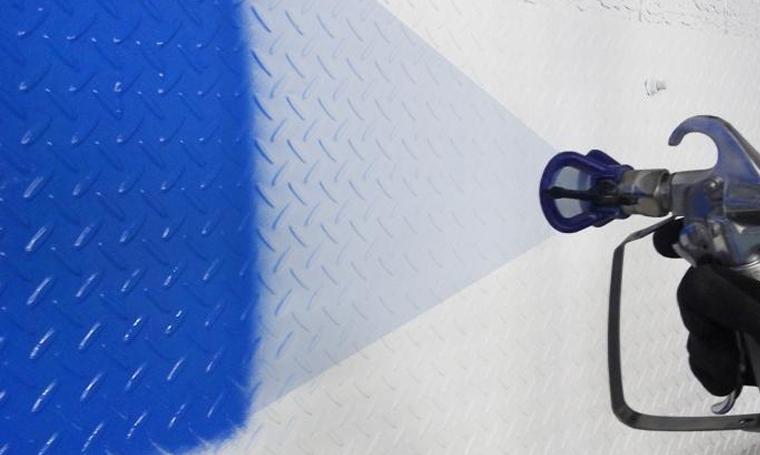 General Industrial
Spray Painting
All areas of industrial paint spraying were covered, including masonry, plaster, curtain wall & flooring. As well as spray painting buildings and industrial paint sprayer solutions. Get in touch.
Commercial Painting Contractor
If you own a commercial property, you know that maintaining its appearance is crucial for attracting and retaining tenants. One of the most effective ways to keep your property looking its best is by hiring commercial painting contractors for your industrial unit.
But what exactly is a commercial painting contractor, and what do they do? Specialising in commercial painting and decorating by providing internal and external painting, our skilled team of professional painters are here to provide our outstanding decorating service to our commercial clients! As commercial painters, we can give your commercial building a strong, industrial coating to hold up to the wear and tear expected of busy environments and the effects of the Great British weather. Get in touch today for a FREE quote!
MJJM was established in 2004 and is a leading name in the protective and industrial painting sector in the UK.
Industrial Painting Contractors
We offer various industrial painting, decorating services, and onsite coating solutions to help transform commercial and industrial premises nationwide. We specialise in a variety of areas such as commercial and industrial painting, cladding re-coating, roof coating and protection, cut edge treatment, roller door painting, corrosion protection as well as all general industrial painting such as brick and block work and internal decoration. We also have access to a range of commercial painting equipment as well as specialist coatings and fireproof paint. Our industrial paint sprayers operate in a variety places across the UK, including Poole and Yeovil! Get in touch today for more information!
Free No-obligation estimates and surveys
Talk through your requirements and receive specifications and on site samples free of charge with no obligation.
25 year guarantees
We are able to offer full insurance backed guarantees up to 25 years (on selected products) nationwide.
Fully health and safety compliant
We pride ourselves on the highest levels of safety, service and professionalism. We are clean efficient.
Low impact to your business.
Keep your business operational while we work. We have a range of low VOC environmentally friendly products designed to have no overspray.
Approved and certified applicators
We are approved applicators for a wide range of manufacturers. Having access to a wide range of products means the best value for clients.
On time, on budget. One team.
We do everything from survey and specification through to application. We aim to offer fantastic value as well as service. We have specifications to meet all budgets.
Latest spray technology
We apply coatings using modern spray technology. This offers a better finish than traditional painting techniques. It's also quicker meaning we can save you money and disruption.
Repair not replace. Great value.
Modern coatings allow for the upkeep of industrial buildings, such as cladding or roofing. That is often cheaper and less disruptive than replacement.
Brilliant service. Honest, reliable and quality workmanship.
Matt
Great company - speedy turn around of a large project. Would recommend.
James Simpson
Granulr
Very professional service. All communications answered in a timely fashion. The work was completed to a high standard.
Angela
Take a look at
some of our work