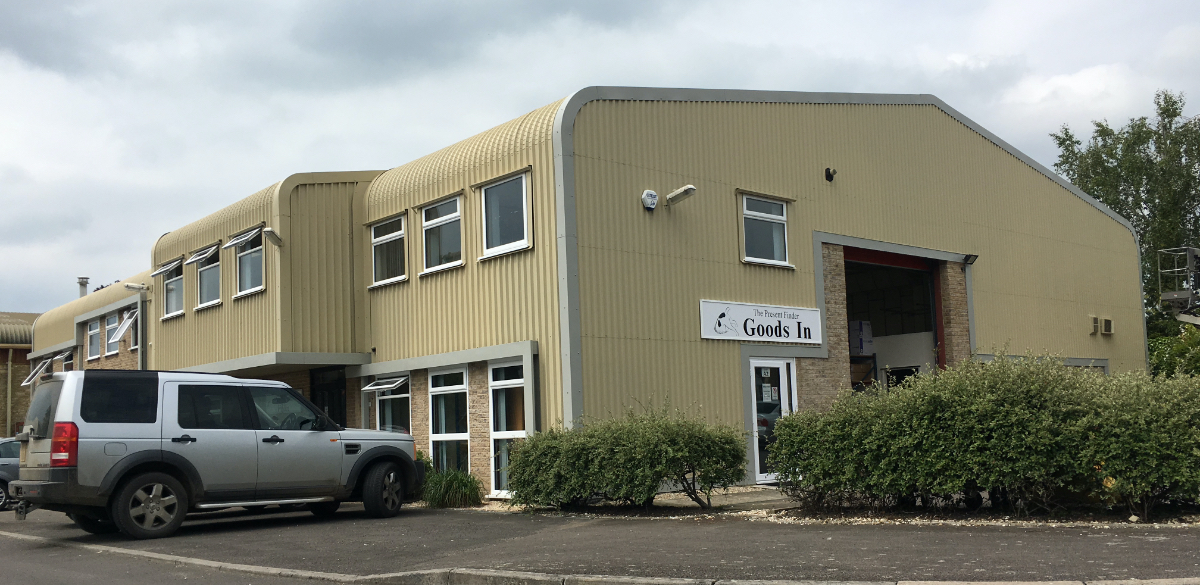 Our objective on this project was to re-coat the external metal cladding on a small unit as part of a dilapidation process. As the tenant was moving out, the lease dictated that the external cladding had to be restored to its previous standard. The existing coating was Plastersol which had years of UV, contaminate and general weather damage. Many areas were in the process of delaminating (peeling paint) but the exposed galvanised steel had no signs of rust.
Safety is of paramount importance at MJJM. As with all our projects our health and safety documents are designed to be site specific.
Stage 2: Cleaning and preparation
Adhesion tests were carried out in multiple areas over the cladding. The majority of the existing coating passed the test with the exception of a small area on one of the elevations. Due to this small zone failing the adhesion test we decided to pass a 4000psi oscillating head pressure washer over all the cladding as a secondary test. The high pressure being outputted from the machine will strip back paint which is failing. Finally an alkaline degreaser was applied to all areas of cladding to eat through grease and bring the contaminants out of the grain of the paint.
The only issue on this project was the delaminating paint on one of the elevations exposing the steel substrate. The 4000psi pressure washer with oscillating head had taken all of the lose paint back to a firm solid edge. Mechanical sanders where then used to feather back the high edges to blend the substrate and existing plasters to a smooth finish. A zinc phosphate primer was applied to the bare metal using several coats. Not only does this protect the bare metal but also smoothes out the appearance.
All brickwork, windows and doors are masked with polythene sheeting prior to spraying. The Giromax Girocote system can be sprayed in one coat. An airless spray system was selected for this task because it can put through large amounts of paint in a short space of time and creates little to no overspray.