Structural Steel & Metalwork
We provide a full range of steel and metalwork services, including corrosion, fire protection, and recolouring to structural steelwork and other industries.
Structural Metalwork Services
Are you looking for a reliable and committed team to provide industrial painting services and solutions to your steel and metal projects? At MJJM, we provide various services to breathe new life into your architectural metalwork.
Just because it's more challenging to paint doesn't mean it should be overlooked, and there are methods and techniques that our team can implement to ensure your structural steelwork is appropriately painted and you can reap all the benefits of using a professional team.
Our services are excellent for all kinds of metalwork – including machinery, plant tools, steel fabrications, gates and railings, and architectural metalwork.
We can supply mild steel, stainless steel, and aluminium coatings thanks to our modern industrial spray painting technology and equipment. For more information on our structural steel & metalwork services, contact MJJM today!
Spray Painting for Structural Steel
Even the most proficient structural steelwork specialists may require assistance from an outside company to paint and coat their steelwork. At MJJM, we ensure our services are performed to the highest standards, from surface preparation to installation of the final coat, we have a unique and comprehensive process to ensure your structural steel erection is properly coated for long-lasting durability.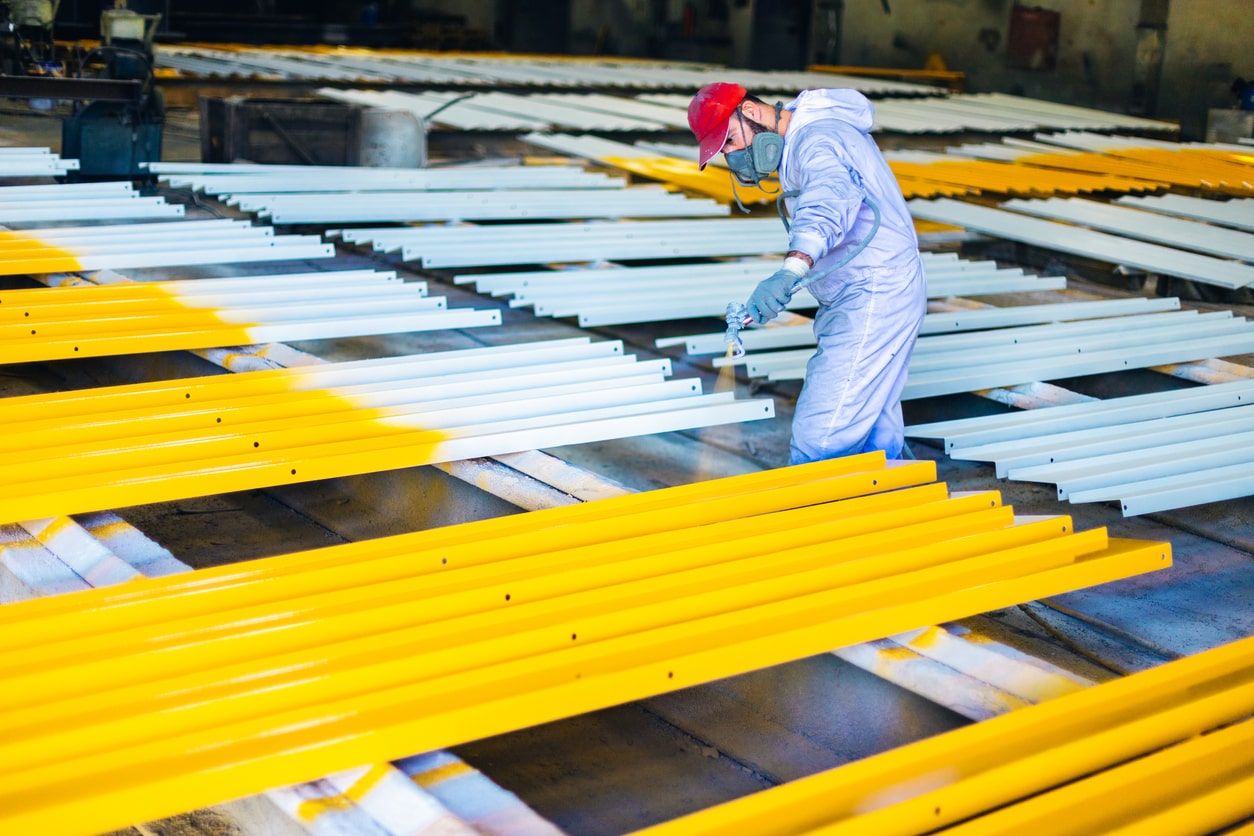 A lot of time goes into comprehensive steel design, especially when planning for structural steel columns, and yet many construction companies don't have the time, ability or resources to finish the project themselves fully.
This is where MJJM comes in, providing our painting and coating services to steel structures, commercial steelwork, and fabrication projects.
Anti-Corrosion and Intumescent Coatings
The maintenance of the structural integrity of a building largely depends on the industrial steelwork at play, while the structure and appearance is also influenced by the types of finishes and coatings used on the finished project.
MJJM can provide various repainting options, including anti-corrosion and intumescent coatings for fireproofing purposes. Each of these coatings has their own benefits, such as:
These kinds of coatings are essential to protect mechanical parts from a corrosive attack, which can cause many problems in structural steelwork, commonly including safety issues and monetary loss. Anti-corrosion coatings prevent deterioration to ensure durability and longevity in a steel item.
Not only do intumescent coatings stop or slow the spread of fire, but they are durable, can be applied on almost any surface, provide additional protection for a single beam or a whole project, are designed to meet building codes and regulations for insurance and protect what's underneath.
Contact MJJM today for a FREE estimate!
Getting a cost estimate from a committed and reliable team of industrial spray painters has never been easier, so reach out to MJJM today! We're easy to get a hold of via phone call or email, and we strive to get back to you as soon as we can! We offer our services in a range of locations too, including Dorset and the South West, so we're sure to be able to come to you! 
If you're looking for reliable spray painting services for your structural steelwork or metalwork, MJJM is the team for you! Our customers come to us time and time again for many reasons, including: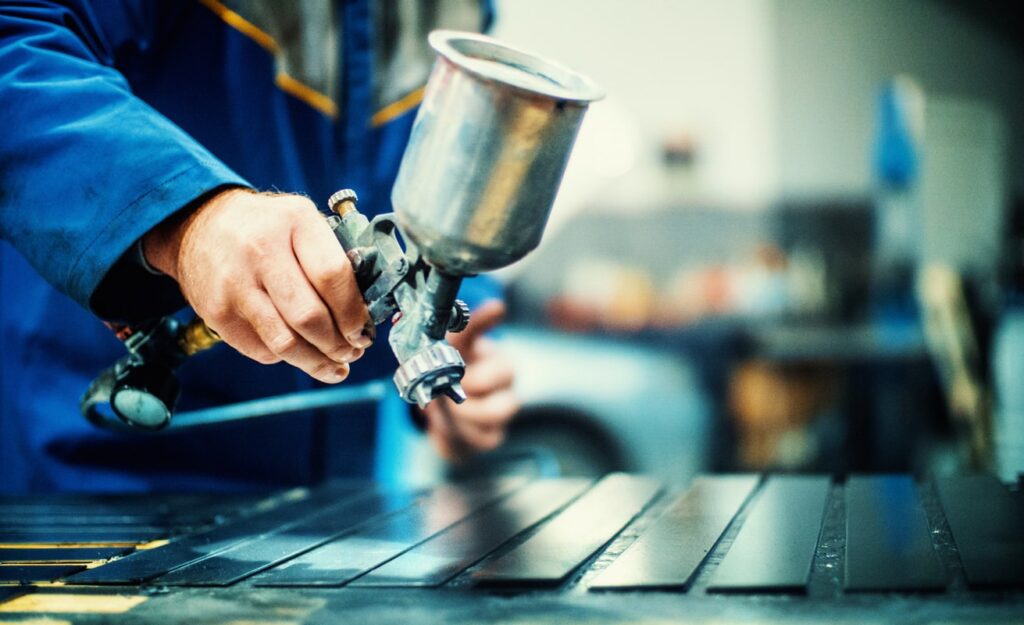 Quick Service
Due to the methods and techniques we implement with our industrial spray painting services, we can be in and out quickly with minimal disruption to your day-to-day operations.
Multiple Colours and Finishes
The colour and finish of your steelwork can make or break the project, so we offer clients a range of colours and finishes to complete your structural steel & metalwork projects.
Quality Assurance
Every project we undertake undergoes rigorous quality checks to ensure the final product is up to industry standards and meets client expectations.
For more information or to arrange a visit from our team, please don't hesitate to get in touch with MJJM now! We can provide you with a FREE, no-obligation estimate for our services, so why wait?
Frequently Asked Questions
We specialise in a wide range of projects involving structural steel and metalwork. Our services are tailored to fit the needs of both commercial and residential clients.
We handle anything from large-scale construction projects, industrial machinery, and architectural steelwork to custom metal furniture, gates, and railings. No project is too big or too small for us.
Proper preparation is vital for a durable and aesthetically pleasing finish. We remove any existing paint, rust, and impurities from the steel beams, plates, or other components. This is usually done through methods such as sandblasting or power washing.
The concrete areas around the installation service site are also considered as we construct shields or barriers to protect them during the painting process. After cleaning, the steel is primed to support the final coating, ensuring excellent adhesion and long-lasting results.
The project duration varies depending on several factors, including the complexity of the structures to be painted, such as beams or plates, and the support systems that have been constructed. We offer services across the UK, and each job we undertake is tailored to the client's needs.
Once we understand your requirements, we will produce a detailed timeline that outlines the steps from preparation to fabrication and painting. While some projects can be completed quickly, larger jobs may require a more extended schedule to ensure the weight and complexity of the steelwork are adequately managed for the highest quality outcome.
Industrial Steel and Metalwork Services