Structural Steel and Metalwork South West
Here at MJJM, we offer a full range of services in structural steelwork, steel fabrication and metalwork such as re-colouring, corrosion and fire protection to structural steel and all other industrial steelwork throughout the South West.
MJJM offers a wide range of steel fabrication services in the South West, working with steel and metal our business can offer you the best engineering services. As industry-leading structural steelwork and steel fabrication specialists, we are able to offer a range of designs and quality welding options to ensure you get the finished product you are looking for. We have been carrying out steel fabrication and metalwork engineering in the South West for a number of years and during this time we have developed our experience and understanding, this is beneficial for both domestic and commercial construction projects.
Here at MJJM, we offer a range of steels for a number of bespoke projects, for example, we can offer your stainless steel and steel fabrications for balconies, staircases, railings, balustrades, gates, canopies and more. For more information on our service options, give us a call, we are not limited to the projects we can take on.
Anti-corrossion and intumescent coatings
Industrial steel and structural steelwork play a big part in maintaining the structural integrity of a building as well as contributing to the overall look of a structure or industrial unit. When it comes to steel fabrication here in South West England, MJJM is the best construction team to call, we can work with stainless steel, welding, fabrications and railings. We are able to offer a range of repainting options. These include anti-corrosion options as well as intumescent coatings for fireproofing. 
To find out more about the bespoke projects our team can offer you, get in touch today, we are always happy to answer any questions or queries you may have when it comes to the services we can offer you.
Spray Coating Structural Steel
Sprayed coating means we can get the job done quickly with minimal disruption and outstanding levels of quality. Stainless steel is the perfect steel to spraypaint, giving you the service you need to get the quality finished product you are looking for is our fabricator's job. When it comes to fabrications Ltd we should be the first port of call for any spray coating of steel you need.
We have a wide variety of colours and finishes available, we have your needs covered. Our steel fabrication team and metalwork experts can make sure all of your buildings steel fabrication welding and painting needs are covered, whether you need steel staircases painting or balustrades our team of mobile experts are the right port of call. Our fabricators can come to your house or construction site to carry out our quality engineering fabrications.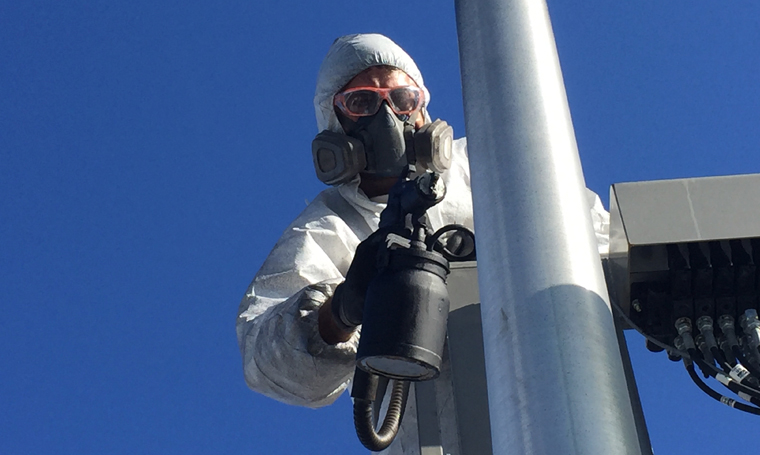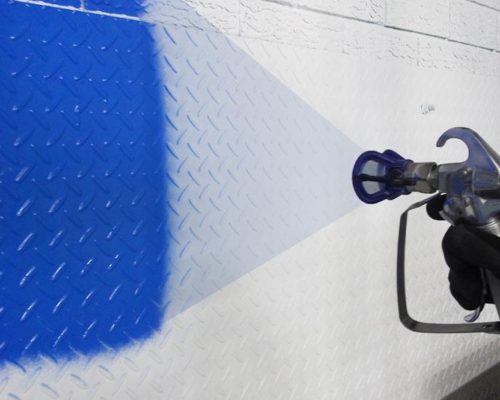 Specialist Structural Steel and Metalwork Paint Systems
We have experience with a wide range of products and spray systems. We have access to many specialist products, these include:
Anti-graffiti coatings
Intumescent and fireproofing products
Coatings for fire and smoke damage
Non-slip and hygiene coatings
Acoustic coatings
Resins
Ceiling tile and grid coatings
Low VOC products
Dry fall products
General industrial spray painting
For more info on the different options of paint you have for your steel fabrication services, simply contact our team today, we are more than happy to discuss your specific needs. Different colour steel fabrications offer a bespoke look.
Efficiency is paramount to our Structural Steel and Metalwork success.
We can fireproof new steelwork and deal with specifications and certification if required. Our sprayed coatings allow us to do this quickly and with a better finish than more traditional methods.
By covering your steel and metal in the South West with construction grade fireproofing you are ensuring limited damage to your buildings should anything happen. Our fabricators are proud to be able to protect your steelwork and welding whilst following strict health and safety protocols.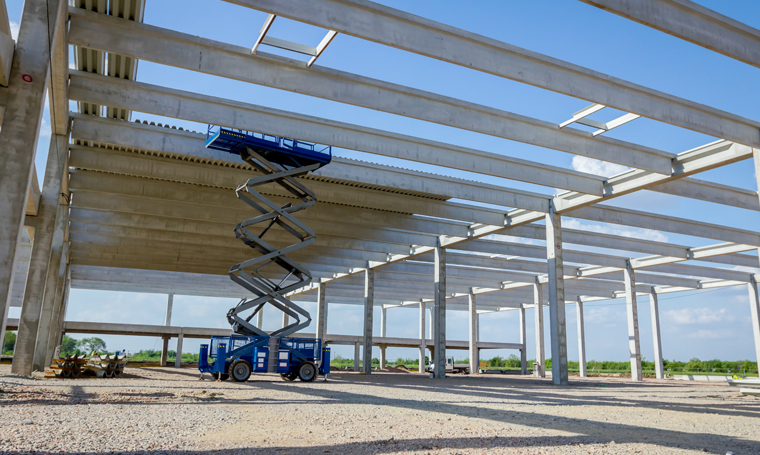 Contact MJJM For Structural Steel & Metalwork
To find out more about the service our team here at MJJM can offer you when it comes to structural steel and metalwork, welding, engineering and construction. We promise you won't find a better team in the South West. Working with both commercial and domestic buildings we can provide you with high-quality services. 
Give us a call if you have any questions or queries, we are always more than happy to help, we will provide you with any extra info you need. We also offer our services in Dorset, so we're sure to be able to come to you and assist!
Receive a free estimate today