Are you an owner of an industrial building or warehouse? What is the current condition of the building? Could it benefit from a little tender loving care? Here at MJJM, our team has specialised in industrial spray paint services for several years; we have worked with several clients to offer the highest quality spray painting services on the market today. It makes your warehouse or building look refreshed and modern, but it will also help protect the exterior of the building from the elements and any damage. 
If you are looking for a fast, economical and long-lasting way of protecting your building, you are right. Having been the top industrial spray painters for several years, we can provide you with a range of spray painting services; if you want to find out more, get in touch with one of our team members today! Alternatively, continue reading our latest blog to discover the advantages of industrial spray painting; we are sure you will agree that it is a worthwhile project to invest in.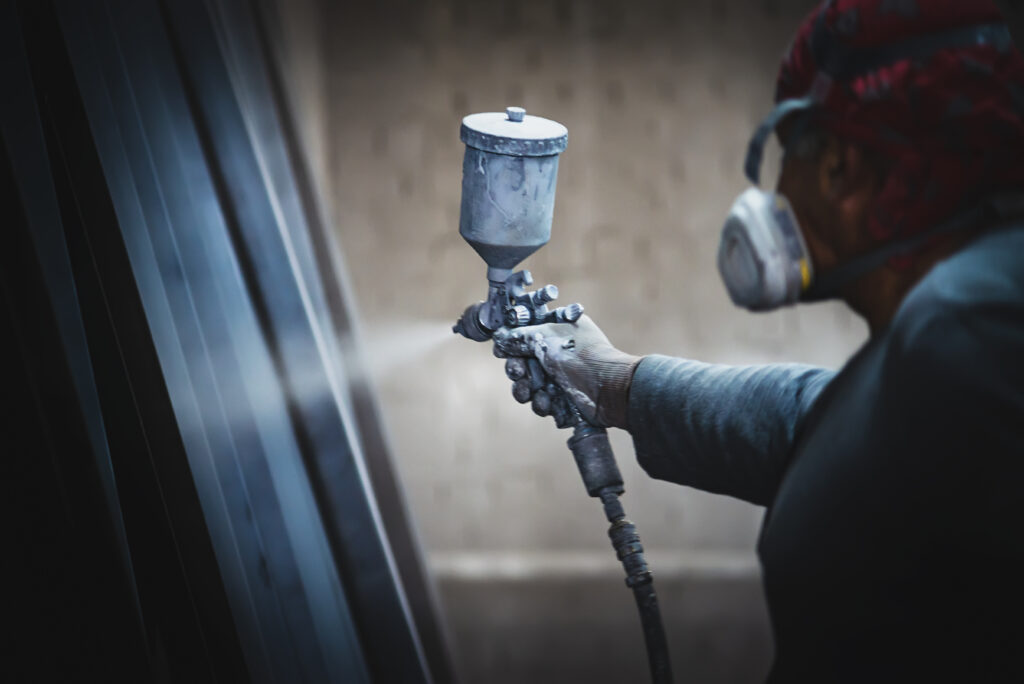 Did You Know It Can Be Applied Using A Range Of Methods?
Spray painting can be applied using various methods and application machines because it works with liquid paint, making it easier to apply. It is also generally paired with materials such as primer, stains and sealants. One of the most significant advantages of industrial spray painting is that spray paint offers an unbelievable level of control, meaning you can target exactly where you want the paint to be applied without risking spreading the application to unwanted areas. 
Due to the particular application spray painting offers, you can also achieve a high level of coverage when using the spray painting process; for example, you will manage to get a smooth coverage on a wide range of materials and surfaces such as wood, plastic, fibreglass and even metal panelling. Having been the countries leading industrial spray painters for several years, we are confident that our team can apply your spray paint unlike any other; it will be smooth, uniform and professionally done every time!
Industrial Spray Painting Is A Quick Job
When it comes to spray painting industrial buildings, we are more than likely covering a large amount of space throughout the project; not only that, but it could also be numerous buildings at once, not just one. As this is the case, we have had to find a process that offers the highest quality application without taking days to do, and that is why we offer spray painting services.
Industrial spray painting machinery can help us cover a large amount of surface area quickly, reducing the length of time it takes us to do the job, but without risking the quality or final look of the building. The quick application methods that spray painting offers mean your company does not need to take any downtime, and it can also reduce the overall cost of the spray painting job.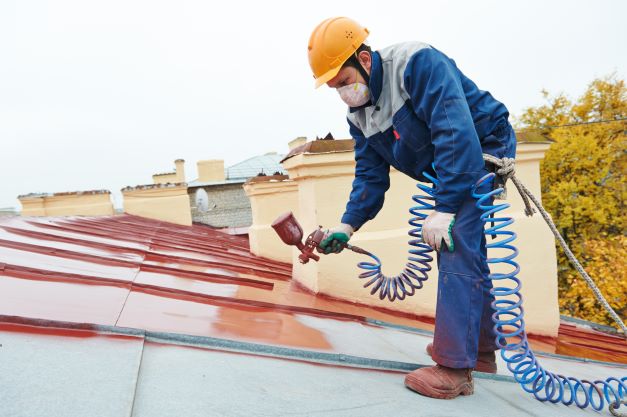 The Application Of Industrial Spray Painting Produces Less Waste Than Traditional Methods
Another main benefit of using a professional industrial spray painting company is that it will, without a doubt, produce much less waste than traditional painting methods. Our team uses explicitly the process known as HVLP in the industry, which means high-volume, low-pressure; this uses a highly lightweight air turbine that compresses the air to help atomise the paint, causing much less spray residue and therefore less residual paint. 
Through this process, the air is provided through the machine at a much slower rate and a lower pressure, meaning the overall waste is significantly reduced compared to the more traditional methods of painting which can cause issues through the painting, drips and paint splashes and also a way of avoiding using the whole tin of paint. Our job is always to carry out a clean spray service; using a range of techniques; we can make sure to industrial spray painting service you receive from one of our team members is clean and tidy. 
Are You Looking For A High-Quality Finish Every Time?
When choosing a professional industrial spray painting service, you want to ensure you receive the highest quality finish every time; that is what you get here at MJJM. One of the best advantages of choosing spray painting systems for your industrial painting needs is that it gives the smoothest finish and looks perfect every time; not only that, but because it is sprayed on paint, it works with a wide range of materials. 
The spray painting machine works because it allows tiny droplets of paint to be dispersed into a mist over the material of your industrial building. It can coat seamlessly, providing you with the highest quality paint job every time. Whether you have an industrial hanger or warehouse of a regular building, our team can provide you with spray painting services of a high-quality finish.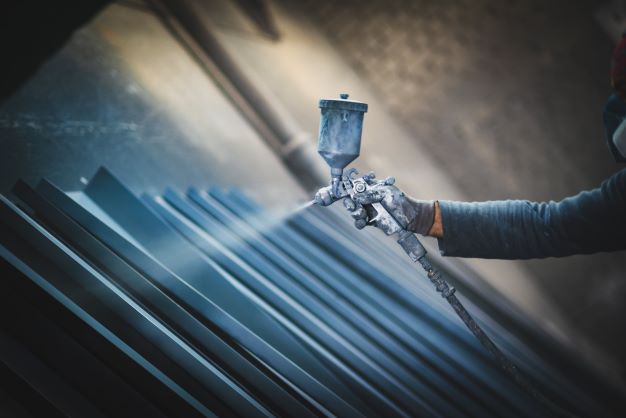 Contact MJJM For Industrial Spray Painting Services Today
Industrial spray painting offers several advantages over other methods of coating objects with paint. It is fast, efficient, and can be used to coat large or small objects with ease. If you are looking for a reliable way to coat your buildings with paint, industrial spray painting may be the right choice.
Contact MJJM today to learn more about our services and how we can help you get the most out of your industrial spray painting project. Our team has specialised in offering the highest quality industrial painting services for several years; during this time, we have built up our second to none reputation. We are confident you will love the service we provide for you. Get in touch today to find out more information.
You can find services such as cladding painting, shopfront spray painting and specialist spray painting services as well as all general spray painting.