Industrial premises are an essential part of the world. They provide jobs, revenue, and they have a significant impact on our society as a whole. Painting is also an important thing to do for a building that has been neglected over time. Without painting the walls and other surfaces in your industrial space, it will begin to show signs of wear and tear, leading to safety hazards due to corrosion or just the general appearance is wrong.
In this blog post, our team at MJJM will be going over some reasons you should hire commercial painters for your industrial premises! We understand that you want to take pride in your building; choosing us will get you the expert industrial painting you require. If you have read this blog post you have any questions or queries, be sure to contact our team today.
Think About The Health And Safety Requirements
When it comes to having your commercial or industrial building painted, you must use a professional industrial painter because we have the understanding and knowledge to keep up with the ever-changing health and safety requirements. Using the proper tools and equipment is also required by health and safety; we can confidently say we will carry out the work in a safe environment by using the right equipment. 
Industrial buildings are designed using a range of materials; due to this, you need to hire a professional industrial painter who understands your facilities specific needs. For example, buildings that require clean air, such as childcare centres and hospitals, would need to be painted using a low volatile organic compound paint. Only professional industrial painters will know this and approach the health and safety aspect in the right way. 
Safety precautions need to be adhered to at all times; a professional commercial and industrial painter will work to guidelines set out by OSHA, especially if you are having roof painting services carried out in Dorset, Surrey, or Southampton. You should always ask anyone you hire for industrial painting to provide you with a safe practice and procedure certificate; this will demonstrate their level of understanding and professionalism with health and safety.  
Insurance & Guarantees Keep Your Protected
Continuing from our reasons down to health and safety, insurance and guarantees are also incredibly important for hiring a professional industrial painter. By hiring a professional, you are allowing not only yourself but your team and building to be covered by insurance, meaning should anything go wrong, you are all protected. 
Industrial painters should be licenced and insured; this is important to find out when you are looking to hire a painter for your industrial building as it will cover you for any damage and accident. If you decide to use a painter who isn't covered by insurance and doesn't hold a licence, you are opening yourself up to risk; why would you be willing to do that?
Industrial painters have insurance policies that cover their workers and the site they are working on, but this only covers you if your painter's choice has the insurance policy. Used a selling point for industrial painters, it is worth paying the extra for a company that is covered than not; you don't want to be caught short if an accident occurs.
At MJJM, we understand that your time is valuable and that time costs money for large companies; we don't want your company to be affected in any way, so we work around your schedule. If you choose to carry out your industrial painting yourself, we guarantee it will take you around four times the amount of time it would take our team. This, in turn, means your company would be closed for much longer, whereas if you use our team, your company would be affected in the slightest way possible. 
When you have chosen your industrial painter, they will visit your property and establish a timeframe; this will need to be confirmed and agreed upon by yourself or whoever is in charge of the business's downtime. This will guarantee that your business may need to be closed, but it decides on a period. 
If you look and shop around for the right industrial painter, you may find teams who will work during off-peak hours or even overnight to establish a service that means your company and business hours are not affected at all.
Let Us Take The Stress Out Of Your Painting Needs
If the time has come that your industrial premises need repainting or redecorating, choosing a professional industrial painter can take all of the stress and anxiety away from you. From beginning to end, your chosen painting team will keep you in the loop and also updated on any issues that arise, meaning you are still part of the process without any stress. 
Once you have chosen a painting team, you can sit back and relax. Within no time, your industrial property will be gleaming with brand new paint, looking fresh and professional. The only thing you will need to stress about is what your next industrial painting project is. Do you have more buildings? All you need to do is tell us what you want in terms of colour and design; from there, we can carry out your complete industrial painting project.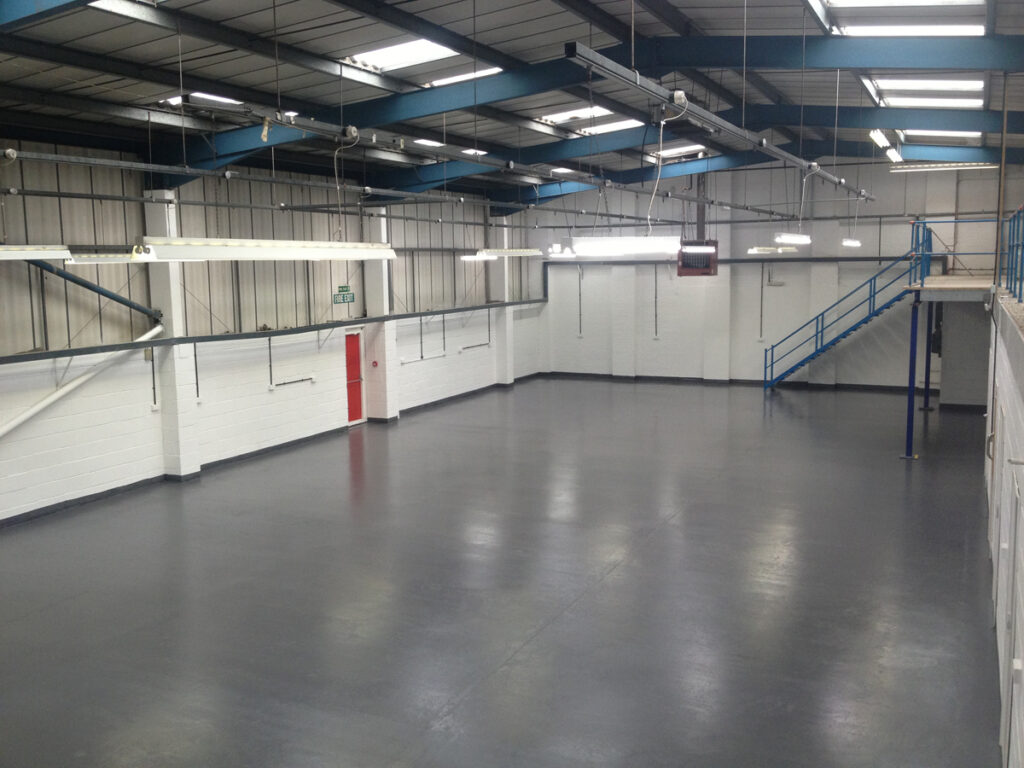 Contact MJJM Today For More Information
 If you've decided to hire a commercial painter in the past, or if this is your first time hiring one – it can be hard to know what questions to ask. We hope these main reasons will help with that! MJJM has been providing painting services for industrial premises since 2004, and we have the experience and expertise needed to take care of any job quickly and efficiently. 
You can contact us today by phone and email, or fill out our online form on our website so we can chat about how best we may serve you, as well as provide information on all of our other products & services that might interest you. For more information, give our team a call today; we promise you won't regret using our services.